We Offer Scalable DO Staffing solutions. Whether you require Project Managers, Sharepoint developers, IT admins, or Coordinators, we can fulfill your requirements. Call us to discuss and we can make happen the possibilities.


Qualification
Selection of qualified Sharepoint and Office 365 Developers
Staffing Offered for :
Sharepoint Developer
Office 365 Developer
Project Coordinator
Contractual Work
Long Term or Short Term
With IT Expert to boost your development
Grow your team with reliable Tech partner to round out your team or project
DataOutsource Staff AugmentationBenefits.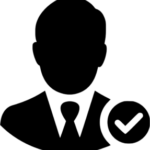 Versatile DO staff with faster hiring

Reduced DO staffing costs by outsourcing talent

Scalable staffing per project/program demand

Augment DataOutsource team as and when required

DataOutsource Resource optimization

Business can focus on core tasks and promote growth